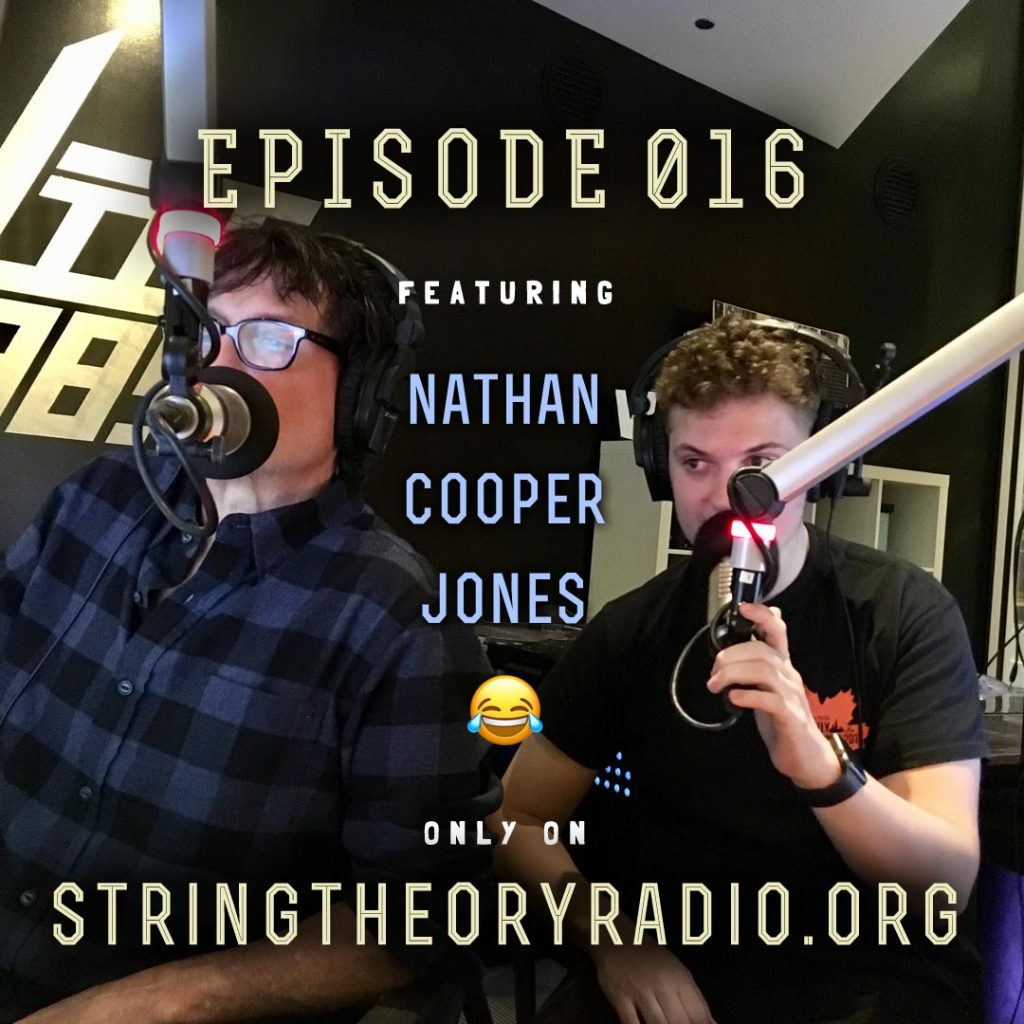 Greetings String Theorists,
Episode 016 of String Theory is now posted on our New and Improved® website! I was joined in the studio by DJ Nathan Cooper Jones. A grand time was had by all. Check it out.
Don't miss the next episode of String Theory when I will broadcast my recent interview with fusion-blues guitar god Scott Henderson!
Spread the word!